International Friendship Connection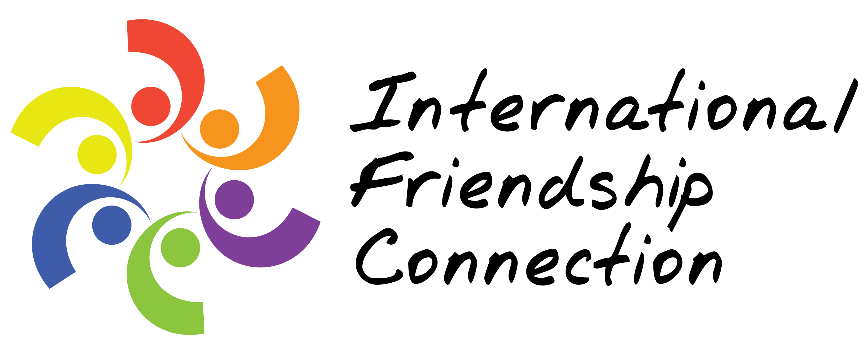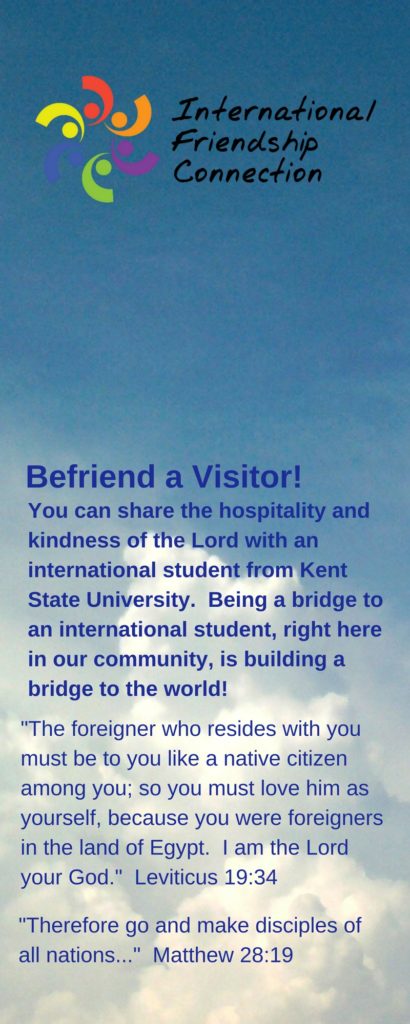 International Friendship Connection @
Kent State University, Kent OH
Tallmadge Lutheran Church works with a number of local Christian congregations in reaching out to international students through International Friendship Connection (IFC). IFC is a consortium of local Evangelical churches who minister to international students at Kent State University (KSU). The heart of IFC is lifestyle evangelism–offering comfort, hospitality, and kindness to the "foreigner in our land." By spending time with students and sharing our lives with them, we demonstrate the love of Christ in practical ways. Below are three ways for you to participate.
Friendship Partners
International students coming to KSU are often looking for more than just taking classes. Many want to experience American culture and see a typical American home. Often students request to connect with an American family. IFC tries to help by matching students with American individuals or families. Students and their Friendship Partners are encouraged to spend time together on at least a monthly basis, especially during the holidays, and to keep in regular contact through email, texting, or Facebook.
Conversation Partners
For international students to do well in classes and feel at home in America, it is essential for them to improve their English conversational skills. Being a Conversation Partner with a student is a great way for you to learn about other cultures and build a caring friendship. Conversation Corners take place weekly on the KSU campus. You'll get to know other volunteers and internatioinal students who are eager to talk with you!
August Welcome Activities
International students arrive at KSU in August–two weeks before classes begin. Volunteers greet new students at IFC "welcome tables," telling them about IFC and encouraging them to get involved. Volunteers also offer practical assistace such as cultural orientation, English conversation, trips to Walmart, etc.