May 9, 2021 Worship Service

Sermon

: "Loving Hearts"
About Tallmadge Lutheran Church
Tallmadge Lutheran Church exists to help people
GROW as disciples of Jesus Christ
CARE for one another and
SHARE the love of Jesus in the community.
Tallmadge Lutheran Church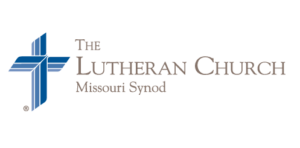 TLC Re-Opening Guidelines
Our primary objective for opening our church is that God be glorified. Part of this includes not only providing a safe environment for all who worship in our building, but with current constraints, also ensuring a positive experience. We will work to continue promoting a positive experience for those worshiping with us online.
Our Guiding Principles in this process:
The safety of those people who worship at Tallmadge Lutheran Church

Holy wisdom on fellowship and gatherings

The church's public witness

The love for our community

The prayerful wisdom of faith leaders

The particular needs and circumstances of Tallmadge Lutheran Church

The latest recommendations/orders form the CDC and our federal, state, and local government
If you choose to worship in person, please vigilantly practice good and safe hygiene while observing social distance.
1) Take your temperature at home. If your temp is above 100.4, please stay home.
2) Sanitize your hands when entering and leaving the TLC facility.
3) Keep a physical distance of at least 6 feet between yourself and others.
4) Out of love for your brothers and sisters in Christ, we strongly encourage you to wear a facemask while at church, especially while singing.
5) Please do not come to worship if you are feeling sick at all.

If you would like to continue to provide an offering to support the work of God's kingdom at TLC and beyond, you can mail your offering envelopes to:

Pending any new developments from the COVID-19 Virus, these are the current worship times:
SUNDAYS
8:00AM
In–Person Worship in TLC Sanctuary
Worship live-streamed here on Facebook

9:20AM
Online Zoom Bible Study
Contact the church office for the Zoom link
10:30AM
In–Person Worship in TLC Sanctuary