June 20, 2021 Worship Service

Sermon

: "Peace! Be Still!"
About Tallmadge Lutheran Church
Tallmadge Lutheran Church exists to help people
GROW as disciples of Jesus Christ
CARE for one another and
SHARE the love of Jesus in the community.
Tallmadge Lutheran Church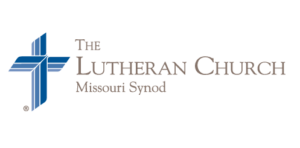 Updated TLC COVID Guidelines
Our primary objective for opening our church is that God be glorified. Part of this includes not only providing a safe environment for all who worship in our building, but with current constraints, also ensuring a positive experience. We will work to continue promoting a positive experience for those worshiping with us online.
TLC has adapted the following covid-19 guidelines following the CDC and Ohio Health Department lifting of the mask mandate for vaccinated people:
Beginning Monday, May 24, TLC will remove facemask requirements during worship and all church activities for those who have been vaccinated.

We will encourage those who have not received the covid-19 vaccine to wear facemasks.

The attached Ohio Health Department does not require children under 10 years old to wear face masks. Children not old enough to receive the covid-19 vaccine are exempt from wearing masks.

Kings' Kids will continue to require facemasks for staff and students in the Education Wing of TLC between 6:30am and 6:30pm Monday – Friday. Please wear a facemask if you need to access the Education Wing of TLC during King's Kids hours.

We will continue to have hand sanitizer and masks available in the church narthex.

We will continue to have the offering plate placed in the narthex.

We will remove social distancing requirements in most of the sanctuary pews. We will keep the social distancing ropes & markers on the pulpit-side pews for those who desire to continue to practice physical distancing.

Hymnals and Bibles have been placed back into sanctuary pews.

Because of research showing that covid-19 is almost 100% transmitted through aerosols and not from surfaces, we will end the practice of spray sanitization in between services.

We resume the distribution of Holy Communion from the altar rail on Sunday, June 6. If you are uncomfortable kneeling and touching the rail, please remain standing at the communion rail.

We resume offering both the individual and common cup for communion in the sanctuary.

We will continue the sharing of the peace at the beginning of the service as you are comfortable, i.e. handshakes, fist bumps, elbow bumps, waving, or hugging.

If someone is not wearing a mask, we will assume that he/she has been vaccinated.
Please continue to practice good sense as you consider in-person worship:
If you are experiencing a fever, please stay home and worship online. Thank you!

If you would like to continue to provide an offering to support the work of God's kingdom at TLC and beyond, you can mail your offering envelopes to:

Pending any new developments from the COVID-19 Virus, these are the current worship times:
SUNDAYS
8:00AM
In–Person Worship in TLC Sanctuary
Worship live-streamed here on Facebook

9:20AM
Online Zoom Bible Study
Contact the church office for the Zoom link
10:30AM
In–Person Worship in TLC Sanctuary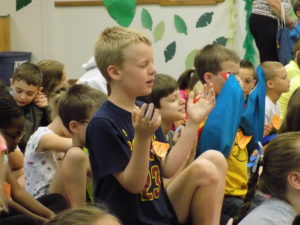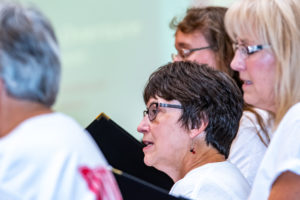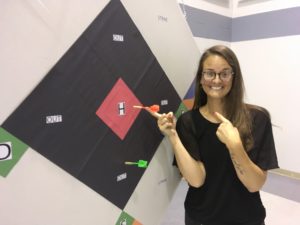 WELCOME TO TALLMADGE LUTHERAN CHURCH
We'd love for you to join us this weekend. We've worked tirelessly to create a church environment that is engaging and most importantly meets you where you're at in life. Come and check us out – you'll find that it's a great place for you to meet others just like you, connect with a ministry and discover your purpose.
Sunday Morning Worship
Traditional Service: 8:00 am – 9:05 am
This service frequently follows a divine order of service from the Lutheran Service Book led by either organ or piano. Every First Sunday of the month, we worship using the old TLH Communion liturgy.
Blended Service: 10:30 am – 11:35 am
This service combines the best of our Lutheran worship liturgy and hymns with newer worship songs led by our praise team.
Holy Communion is served every First and Third Sunday at both services.
Frequently Asked Questions
No matter how you ended up on our site, we are glad you are here. Take some time to get to know us, and we hope to get to know you soon. If you want to see your life transformed and make a difference in the lives of others, we invite you to Tallmadge Lutheran Church. People have come into Tallmadge Lutheran Church from every walk of life and grown in their relationship with God, found meaningful friendships, and discovered the joy in serving others.
What Should I Expect Sunday Morning?
We have two services on Sunday morning: 8:00 am and 10:30 am with a short fellowship time from 9:00am – 9:20am and a Bible Study time with options available for all ages from 9:20am – 10:15am. Our services start with a short welcome and worshiping God through song. We offer both a traditional worship service at 8:00am and a blended worship service at 10:30am. Our services usually include a time of confession & forgiveness, scripture readings, a children's message, a time of teaching from the pastor, gathering God's gifts of His people, prayer, Benediction/Sending and a final song. In between our two services we invite you to stay and get to know people over coffee and snacks. We also invite anyone who would like prayer for anything to stick around and receive prayer.
How Should I Dress?
We are a casual community of people, so feel free to come as you are. If you enjoy dressing up, feel free to do that too.
Am I Expected To Give Money?
It is important to us that guests do not feel pressured to give. The Bible teaches that giving should not be done out of compulsion, but rather a heart of worship. Our primary concern is that you connect with Jesus.
How Can I Learn More?
During any service you can mark "I would like to talk to a pastor" on the fellowship tablets. One of our pastors will reach out to you during the following week.
TLC Is Hiring New Music Ministry Team
To serve the church by providing music for 10:30 am worship service and music accompaniment for choir rehearsals, soloists, small groups, and selected performances.
PRINCIPAL RESPONSIBILITIES
Serve as church musician, playing preludes, postludes, special selections, and playing with the Praise Team as needed for all scheduled 10:30 am worship services on piano.
Accompany the congregation 50 Sundays at 10:30am service, in addition to selected services, i.e. Christmas Eve, Easter and others.
Accompany choir rehearsals for the Senior (Chancel) Choir. That choir will rehearse once a week from Labor Day through Memorial Day—typically on Wednesday nights from 7:30pm – 9:00pm. Additional rehearsals will be required for special music events.
Meet regularly with the Director of Music to review or select appropriate music worship services.
POSITION QUALIFICATIONS
Proficient in playing piano.
Ability to accompany and collaborate with other musicians.
Bachelor of Music or working toward equivalent music related education.

Familiarity with Lutheran liturgical worship.
TIME COMMITMENT
Approximately 8 hours/week
4 hours Choir Accompanist; (2 hours of rehearsal & 2 hours practice throughout week)
Depending on experience, compensation for this salaried position would be around $175 a week or $9,100 annually.
This position could begin as soon as June 1, 2021.
Music Director
To serve the church by developing, coordinating and administering an effective and well-rounded music program and providing leadership and supervision to all individuals involved in this ministry.
PRINCIPAL RESPONSIBILITIES
Direct, rehearse and select appropriate music for the Senior (Chancel) Choir. The Chancel Choir presently rehearses on Wednesday nights from 7:30pm to 9:00pm. That Choir will sing at least every third Sunday, from Labor Day through Memorial Day.
Direct, rehearse, and lead praise team for the 10:30am Sunday morning Worship Service. Scheduling musicians, communicating and preparing music for praise team members, searching for new songs, and maintaining praise team library.
Meet regularly with Pastor to review or select appropriate music for worship services.
Work to develop the musical talent by recruiting soloists, small groups and instrumentalists from the members of the church, using them in worship service whenever possible.
POSITION QUALIFICATIONS
Essential
At least 2 years' experience as choir director.

Bachelor of Music or equivalent music related education and/or musical experience.

Strong vocal skills and able to lead and teach new songs.
Desirable
Proficient in playing keyboard

Has a good working knowledge of the Lutheran liturgy and theology.
TIME COMMITMENT
Approximately 12 hours/week
3 ½ hours Music Director; selecting music, communicating with all groups, scheduling practices, maintaining financial records, preparing monthly written reports for Board of Elders and Board of Directors, organizing special events (i.e. Christmas and Easter cantatas).
4 hours Choir Director; selecting music, rehearsing choir, coordinating anthems & choir practices.
4 ½ hours on Sunday morning from 7:30am to 12:00pm helping with special music rehearsals and leading the praise team at the 10:30am worship service.
Depending on experience, compensation for this salaried position would be around $276 a week or $14,352 annually.
We have a need for someone to begin July 2021.
Music Director would receive 2 paid Sundays off a year.