I'm so glad that you are looking into the faith family at Tallmadge Lutheran Church! I have been blessed to serve as Lead Pastor here since 2014.
My wife, Annie, and I were married on July 14, 2001. We've been blessed with four children: Isaac, Madeline, Emma and Isaiah. Needless to say, our household is a busy one (and a loud one at times!)
After graduating from Concordia Seminary, Saint Louis in May 2002, my first call was to serve Immanuel Lutheran Church and School as associate pastor of Youth and Family Ministry. In 2007, I began my ministry at Trinity Lutheran Church and School as sole pastor. And now I have shepherded the people of Tallmadge Lutheran Church since 2014. I have a passion to help individuals and families intentionally live out and pass on faith in Jesus Christ from one generation to the next.
In my down time I enjoy golfing, frisbee, playing with my kids, reading science-fiction, and playing the guitar.
I hope that you come for worship or check TLC out on Facebook. This is a great community of faith to follow Jesus with!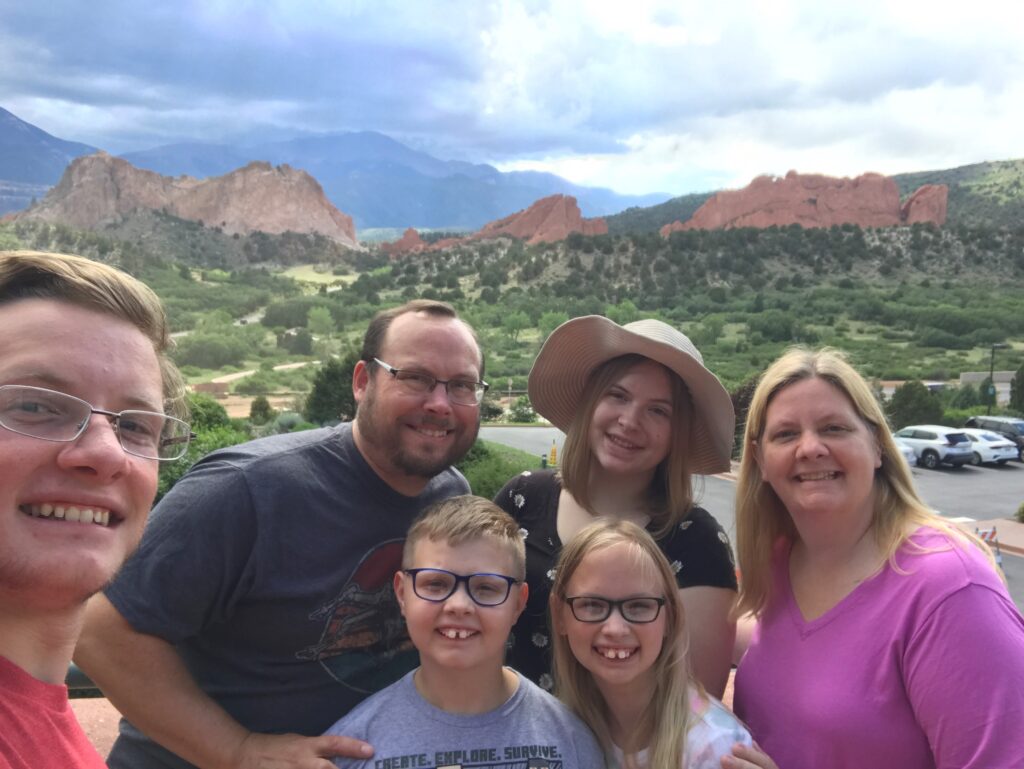 Garden of the Gods in Colorado Springs, CO