November 28, 2021 Worship Service

Sermon

: "Strengthened Hearts"
About Tallmadge Lutheran Church
Tallmadge Lutheran Church exists to help people
GROW as disciples of Jesus Christ
CARE for one another and
SHARE the love of Jesus in the community.
Tallmadge Lutheran Church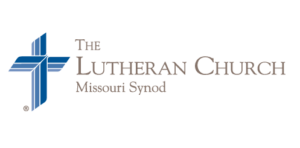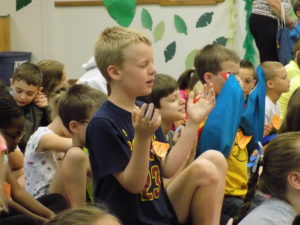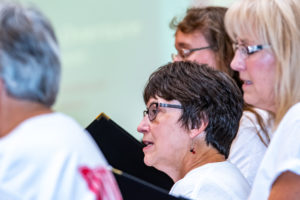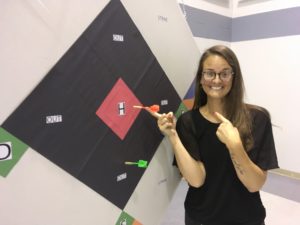 WELCOME TO TALLMADGE LUTHERAN CHURCH
We'd love for you to join us this weekend. We've worked tirelessly to create a church environment that is engaging and most importantly meets you where you're at in life. Come and check us out – you'll find that it's a great place for you to meet others just like you, connect with a ministry and discover your purpose.
Sunday Morning Worship
Traditional Service: 8:00 am – 9:05 am
This service frequently follows a divine order of service from the Lutheran Service Book led by either organ or piano. Every First Sunday of the month, we worship using the old TLH Communion liturgy.
Blended Service: 10:30 am – 11:35 am
This service combines the best of our Lutheran worship liturgy and hymns with newer worship songs led by our praise team.
Holy Communion is served every First and Third Sunday at both services.
Frequently Asked Questions
No matter how you ended up on our site, we are glad you are here. Take some time to get to know us, and we hope to get to know you soon. If you want to see your life transformed and make a difference in the lives of others, we invite you to Tallmadge Lutheran Church. People have come into Tallmadge Lutheran Church from every walk of life and grown in their relationship with God, found meaningful friendships, and discovered the joy in serving others.
What Should I Expect Sunday Morning?
We have two services on Sunday morning: 8:00 am and 10:30 am with a short fellowship time from 9:00am – 9:20am and a Bible Study time with options available for all ages from 9:20am – 10:15am. Our services start with a short welcome and worshiping God through song. We offer both a traditional worship service at 8:00am and a blended worship service at 10:30am. Our services usually include a time of confession & forgiveness, scripture readings, a children's message, a time of teaching from the pastor, gathering God's gifts of His people, prayer, Benediction/Sending and a final song. In between our two services we invite you to stay and get to know people over coffee and snacks. We also invite anyone who would like prayer for anything to stick around and receive prayer.
How Should I Dress?
We are a casual community of people, so feel free to come as you are. If you enjoy dressing up, feel free to do that too.
Am I Expected To Give Money?
It is important to us that guests do not feel pressured to give. The Bible teaches that giving should not be done out of compulsion, but rather a heart of worship. Our primary concern is that you connect with Jesus.
How Can I Learn More?
During any service you can mark "I would like to talk to a pastor" on the fellowship tablets. One of our pastors will reach out to you during the following week.
B.L.E.S.S –
Everyday Ways to Love Your Neighbor
and Change the World
Part of our mission at Tallmadge Lutheran Church is to help people connect to Jesus. But this isn't just our mission, it's yours, too! And this is important because following Jesus was never meant to be comfortable, but it is life-changing and you never know what awaits on the adventure. As a follower of Jesus, know that the Lord has called you to help people find and follow Jesus, too. But all too often we are sitting on the sidelines.

During this Fall sermon series called B.L.E.S.S. we are using this acronym to share strategies for you to get off the sidelines and take some of the awkwardness, challenges, and obstacles that are often associated with sharing your faith. So follow along and hopefully you, too, will find the people and places that you are called to B.L.E.S.S.
September 12 Sermon – Begin with Prayer
Prayer like flossing is something that we should do every day but often don't. Whether you have a name in mind or are completely clueless on who God is calling you to bless, prayer is always the place to start. If you're not sure who, why not start with a simple prayer "God show me who in my life you want me to bless." If you have a name, write it down, use a post-it note or our B.L.E.S.S card and place it somewhere you will see it every day, then take a few minutes when you see their name and pray for them. (see attached B.L.E.S.S. Card)
September 19 Sermon – Listen
We've all been there, had a conversation turned around and poof, everything we heard, gone. Jesus shows us time and time again how this skill can be life-changing, as a matter of fact in the Gospels Jesus asked many more questions than he answered. As you interact with those around you ask questions and then listen. All relationship starts with listening to someone's words and life.
Watch
September 26 Sermon – EAT
Who doesn't love a good meal? Considering those people on your list, which one have you not connected in a while with? Why not invite them to dinner. There is something about sharing a meal together that moves any relationship past acquaintance toward friendship – faster than just about anything else we can do.
Watch
Jesus came to serve, or as he put it "The Son of Man did not come to be served but to serve…" (Matthew 20:28) What are so small things you can do to serve your neighbors, serving is a tangible way we can demonstrate the love of God. "I noticed you forgot to take your trash cans to the curb, no problem as your neighbor I got you!" or "I know this is a crazy season for you, we ordered some pizza's for you and the family so you don't have to cook tonight."
Wat
October 10 Sermon – STORY
Once your friends are ready, tell your story! When you befriend and bless people, they feel relationally safe and want to know your story. Your story is so unique, regardless of how you got here or where you are in your personal faith journey, you can make a difference in someone's life by simply telling your story.