January 17, 2021 TLC Worship Service
Sermon: "The Good News No One is Reporting"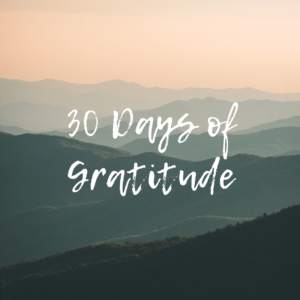 Click on Link Below for 30-Day Gratitude Challenge Devotional
About Tallmadge Lutheran Church
Tallmadge Lutheran Church exists to help people
GROW as disciples of Jesus Christ
CARE for one another and
SHARE the love of Jesus in the community.
Tallmadge Lutheran Church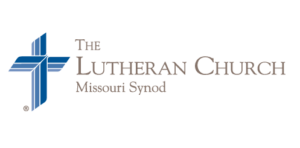 TLC Re-Opening Guidelines
Our primary objective for opening our church is that God be glorified. Part of this includes not only providing a safe environment for all who worship in our building, but with current constraints, also ensuring a positive experience. We will work to continue promoting a positive experience for those worshiping with us online.
Our Guiding Principles in this process:
The safety of those people who worship at Tallmadge Lutheran Church

Holy wisdom on fellowship and gatherings

The church's public witness

The love for our community

The prayerful wisdom of faith leaders

The particular needs and circumstances of Tallmadge Lutheran Church

The latest recommendations/orders form the CDC and our federal, state, and local government
If you choose to worship in person, please vigilantly practice good and safe hygiene while observing social distance.
1) Take your temperature at home. If your temp is above 100.4, please stay home.
2) Sanitize your hands when entering and leaving the TLC facility.
3) Keep a physical distance of at least 6 feet between yourself and others.
4) Out of love for your brothers and sisters in Christ, we strongly encourage you to wear a facemask while at church, especially while singing.
5) Please do not come to worship if you are feeling sick at all.

If you would like to continue to provide an offering to support the work of God's kingdom at TLC and beyond, you can mail your offering envelopes to:

Pending any new developments from the COVID-19 Virus, these are the current worship times:
SUNDAYS
8:00AM
In–Person Worship in TLC Sanctuary
Worship live-streamed here on Facebook

9:20AM
Online Zoom Bible Study
Contact the church office for the Zoom link
10:30AM
In–Person Worship in TLC Sanctuary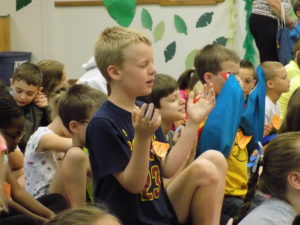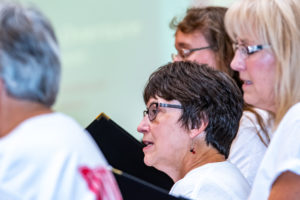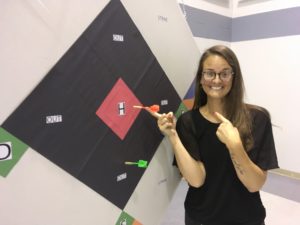 WELCOME TO TALLMADGE LUTHERAN CHURCH
We'd love for you to join us this weekend. We've worked tirelessly to create a church environment that is engaging and most importantly meets you where you're at in life. Come and check us out – you'll find that it's a great place for you to meet others just like you, connect with a ministry and discover your purpose.
Sunday Morning Worship
Traditional Service: 8:00 am – 9:05 am
This service frequently follows a divine order of service from the Lutheran Service Book led by either organ or piano. Every First Sunday of the month, we worship using the old TLH Communion liturgy.
Blended Service: 10:30 am – 11:35 am
This service combines the best of our Lutheran worship liturgy and hymns with newer worship songs led by our praise team.
Holy Communion is served every First and Third Sunday at both services.
Frequently Asked Questions
No matter how you ended up on our site, we are glad you are here. Take some time to get to know us, and we hope to get to know you soon. If you want to see your life transformed and make a difference in the lives of others, we invite you to Tallmadge Lutheran Church. People have come into Tallmadge Lutheran Church from every walk of life and grown in their relationship with God, found meaningful friendships, and discovered the joy in serving others.
What Should I Expect Sunday Morning?
We have two services on Sunday morning: 8:00 am and 10:30 am with a short fellowship time from 9:00am – 9:20am and a Bible Study time with options available for all ages from 9:20am – 10:15am. Our services start with a short welcome and worshiping God through song. We offer both a traditional worship service at 8:00am and a blended worship service at 10:30am. Our services usually include a time of confession & forgiveness, scripture readings, a children's message, a time of teaching from the pastor, gathering God's gifts of His people, prayer, Benediction/Sending and a final song. In between our two services we invite you to stay and get to know people over coffee and snacks. We also invite anyone who would like prayer for anything to stick around and receive prayer.
How Should I Dress?
We are a casual community of people, so feel free to come as you are. If you enjoy dressing up, feel free to do that too.
Am I Expected To Give Money?
It is important to us that guests do not feel pressured to give. The Bible teaches that giving should not be done out of compulsion, but rather a heart of worship. Our primary concern is that you connect with Jesus.
How Can I Learn More?
During any service you can mark "I would like to talk to a pastor" on the fellowship tablets. One of our pastors will reach out to you during the following week.
Join us in fellowship for some great events at TLC and in our community!
*January 10 & 14: New Member Classes begin on Sundays & Thursdays (6 weeks)
*Friday, January 27: Youth Ministry at Redeemer Crisis Center
Tallmadge Lutheran Church
30-Day Gratitude Challenge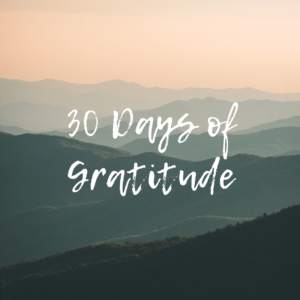 As a church family, we will be participating in a 30-Day Growing in Gratitude Challenge! Being part of this challenge will help you to learn to recognize and express appreciation for all you have in life.
Gratitude is like most desirable traits and qualities in that it is usually not enough to simply decide to be grateful—we must actively practice it to cement its place in our lives. Performing simple daily acts of gratitude can have a big impact on your health and happiness. It's also a way to put Philippians 4:8 into practice:
Finally, brothers, whatever is true, whatever is noble, whatever is right, whatever is pure, whatever is lovely, whatever is admirable– if anything is excellent or praiseworthy– think about such things.
Philippians 4:8
Each day you will be challenged to grow in gratitude through our devotional challenges. I encourage you to keep track of what God does in your heart over this next month. Cultivating a heart of gratitude is the beginning of your journey to joy! At the end of each day's devotional is room for you to write down what you are grateful for. Another way to keep track of what you are grateful for is to take pictures and post them on social media explaining why you are thankful for what is in the picture.
God bless your journey deeper into gratitude!
Pastor Andy
Your 30-Day Gratitude Challenge: For the thirty days of November, ask God to show you the many ways He has blessed you. Keep track of what He shows you and express gratitude to Him and others daily for specific praises.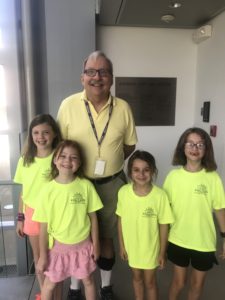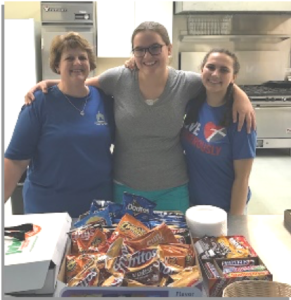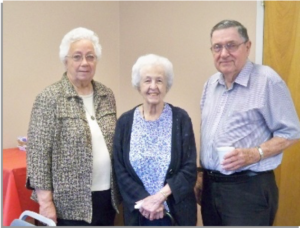 Financial Peace University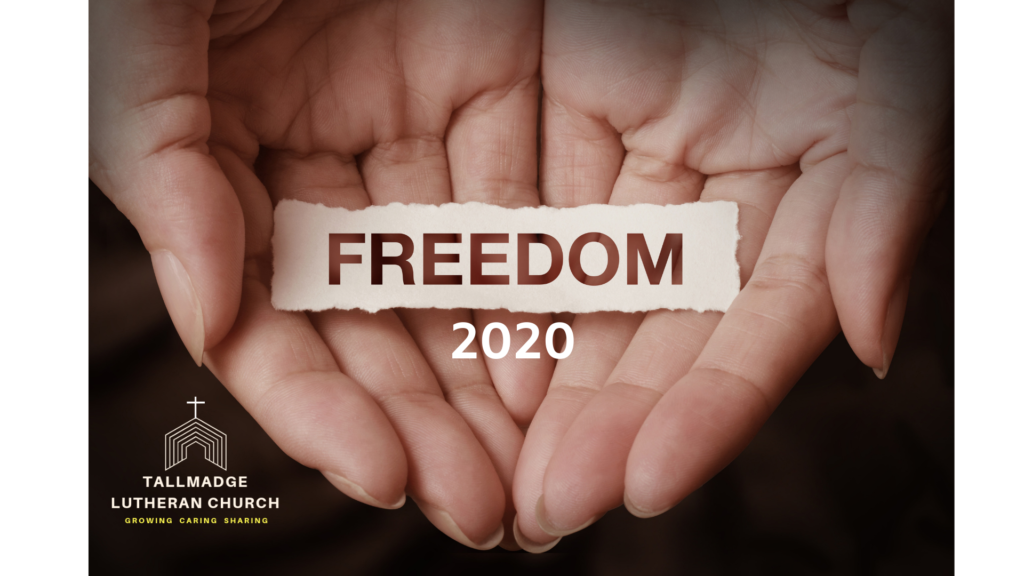 Take control of your money with Financial Peace University (FPU)! This nine-lesson course uses biblical wisdom and common sense to help you tackle budgeting, pay off debt, and make your money work for you! FPU includes your member workbook and a year of free online resources through Financial Peace Membership. Join an FPU group today! Contact the church office at 330-633-4775 for more info.
Stay tuned for future FPU class offerings at TLC! Future dates to be announced.