Holy Communion Opportunities
Maundy Thursday April 9, 2020
(click on link below to sign up)
Easter Saturday, April 11, 2020
(clink on link below to sign up)
You are invited to participate in a unique worship experience in the TLC parking lot on Maundy Thursday, April 9, 2020 or Easter Saturday. April 11, 2020. Pastor Andy will lead 30 minute Communion Worship services outside in the TLC parking lot by the 3 Crosses. Participants will remain in their cars for this service. The abbreviated worship service will include the Invocation, Confession & Absolution, Prayer, a brief Devotion, The Lord's Prayer, The Words of Jesus, Holy Communion in your cars, and the Benediction.
In order to prevent any spread of disease, you are asked to bring your own communion elements. Attached to this email is a recipe for Matzah—unleavened bread. If this recipe is overwhelming, you can also bring any unleavened bread, i.e. crackers. You should also bring your own wine or grape juice for communion and small cups for everyone who will be participating in communion.
Communion Worship services available on April 9, 2020 and April 11, 2020 between 11:00am and 4:00pm. There are 10 spots available in each time slot. Sign up for a time slot that works best for you. You will be asked to input your name and provide an email address when you sign up. It's that simple!
April 1, 2020 Midweek Lenten Worship Service
About Tallmadge Lutheran Church
Tallmadge Lutheran Church exists to help people
GROW as disciples of Jesus Christ
CARE for one another and
SHARE the love of Jesus in the community.
Tallmadge Lutheran Church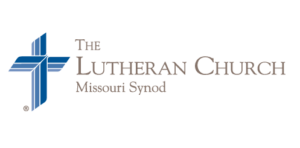 Dear friends in Christ,
Tallmadge Lutheran Church will be following the guidance of the State of Ohio Health Department and congregational health professionals to NOT gather in a large group for worship or any activities for the next THREE WEEKS. We will suspend all church activities and move to an online-only service format this weekend. Services will be streamed live Sunday at 8:00am and can accessed at any time at our Facebook page www.facebook.com/TallmadgeLutheranChurch The church doors will be open from 7:30am to 10:00am for those who just need a place to gather and pray on Sunday mornings. Please contact the church office to arrange for an individual visit by Pastor Andy for pastoral encouragement and/or communion at 330-633-4775 or pastorandy@tlcoh.org.
Perhaps you are wondering: Why move church to online during a pandemic?
We are loving our neighbors by protecting our neighbors.

We are not being fearful. We are being responsible.

This is what love requires of us (TLC) in this season.

You can worship Jesus together in any place.

The church is people not a place.
Join us online live at www.facebook.com/tallmadgelutheranchurch at 8:00am each Sunday.
Whether it is in person or on paper or over the Internet, the Word of God remains living and active, and His Word does not return void.
May you trust His Word and be filled with the hope that will never put us to shame, now and to life everlasting.
Pastor Andy