July 26, 2020 TLC Worship Service
July 26, 2020 Vision – Treasure

Have you ever watched the Antique Road Show on PBS? Experts on historical pieces tour the United States and people bring in their family heirlooms or items they have collected. The items often shown on TV are the rare and unique items, ones with historical value. I am always amazed how much some of those items are valued! In Matthew 13:44, Jesus says, "The kingdom of heaven is like treasure…" Jesus is that expert helping his hearers to understand the value of God's Kingdom. Come this Sunday or watch online to experience how much God values you and how valuable our faith in Jesus Christ is!

Posted by Tallmadge Lutheran Church, Tallmadge, OH on Sunday, July 26, 2020
About Tallmadge Lutheran Church
Tallmadge Lutheran Church exists to help people
GROW as disciples of Jesus Christ
CARE for one another and
SHARE the love of Jesus in the community.
Tallmadge Lutheran Church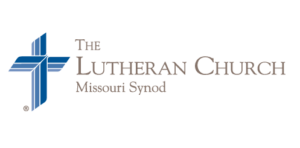 Dear friends in Christ,
Tallmadge Lutheran Church will be following the guidance of the State of Ohio Health Department and congregational health professionals to NOT gather in a large group for worship or any activities until further notice. We have suspended all church activities and moved to an online-only service format. Services will be streamed live Sunday at 8:00am and can accessed at any time at our Facebook page www.facebook.com/TallmadgeLutheranChurch The church doors will be open from 7:30am to 10:00am for those who just need a place to gather and pray on Sunday mornings. Please contact the church office to arrange for an individual visit by Pastor Andy for pastoral encouragement and/or communion at 330-633-4775 or pastorandy@tlcoh.org.
Perhaps you are wondering: Why move church to online during a pandemic?
We are loving our neighbors by protecting our neighbors.

We are not being fearful. We are being responsible.

This is what love requires of us (TLC) in this season.

You can worship Jesus together in any place.

The church is people not a place.
Join us online live at www.facebook.com/tallmadgelutheranchurch at 8:00am each Sunday.
Whether it is in person or on paper or over the Internet, the Word of God remains living and active, and His Word does not return void.
May you trust His Word and be filled with the hope that will never put us to shame, now and to life everlasting.
Pastor Andy