2020 Vacation Bible School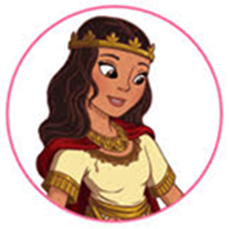 Have you ever wondered, "God, why is this happening?" Have you ever thought to yourself, "God, I really don't want to do this!" If so, then this year's virtual VBS is for you! Dig in to the Bible story of Esther. God placed Esther as Queen in order to help save God's people.
Even in the midst of a challenging time, the Lord used Esther "For Such a Time as This!" Our online VBS will include an energetic Opening with songs, the Theme Bible verse and some skits. Pastor Andy will share the Bible teaching lesson. There will also be videos guiding you and your family through a daily craft and fun science experiment. It's going to be great!
While this is certainly not the ideal way to share God's word, we are excited to still be able to share God's Word in a fun and exciting way with our families through online VBS.
If you or your child have any questions about faith, our church, or if there is anything we can help you with, please do not hesitate to contact us. Even though we cannot meet in person, we want to be able to support your faith journey in any way that we can!
annalberts@gmail.com
(Opening leader)
christnchristy@gmail.com
(Experiments leader)
Click the link below you can access all the VBS videos. They are grouped in playlists by day, so are easily accessible, in any order that works for you!
Follow the link below to print the craft instructions and the templates for the crafts.
If you would prefer a craft kit with everything printed and prepared, please email annalberts@gmail.com and we will arrange for you to pick up the kits at church with contact-less pickup. There are a limited number of kits and they are first come, first served.
This year we have tied some science experiments into our VBS, as a physical way to see God's amazing power! If you want written instructions for the experiments, in addition to the videos, click on the link below.
Snacks!
Yummy snacks are always a fun part of VBS, and we try to make snacks that are related to our story. Here are some snack ideas – enjoy!
For any questions about VBS, please contact:
For questions about any other children's ministry here at Tallmadge Lutheran, please contact: