2020 Vacation Bible School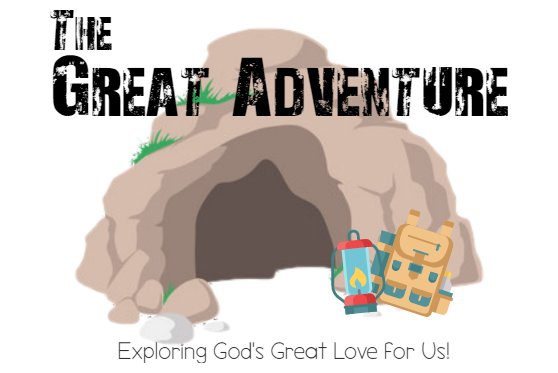 June 22-26, 2020
9:00 am to 12:00 pm
Tallmadge Lutheran Church is being transformed into a cavernous adventure for Vacation Bible School (VBS) 2020! Join us as we explore deep caverns, and shine the light on the truths of the bible. We'll discover strange creatures that live deep underground, and learn new songs that will make your feet want to dance and your hands want to clap! You won't want to miss out on our Great Adventure: Exploring God's Great Love for Us!
Times: 9am-12pm
Ages: 3 (and potty-trained) to 12 (or just completed 6th grade)
Location:
Tallmadge Lutheran Church (759 East Ave)
Join us as we spark imagination with faith-building fun! If you're as excited about The Great Adventure at VBS as we are, come and join the fun!
REGISTRATION INFO WILL BE AVAILABLE SOON
For any questions about VBS, please contact:
For questions about any other children's ministry here at Tallmadge Lutheran, please contact: