Have you ever wondered, "What are some of the unmet needs in Tallmadge and how can we organize to help meet those needs?"
Tallmadge Lutheran Church has been wrestling with this question and how we can act on our faith as servants of Christ. On Thursday, October 24, 2019 we gathered to discuss how we can do just that. The goals were to celebrate God at work through a diversity of believers in Tallmadge, evaluate ministry opportunities presented by individuals in service to the community, and collaborate on a plan to fulfill unmet needs of the undeserved population.
The program keynote speaker Rev. Nozomi Ikuta (Denison Avenue United Church of Christ) on the subject "Where Miracles Happen." The program also included a panel discussion of Tallmadge community leaders, facilitated by Bryson Davis (Front Porch Fellowship). The panel shared various needs in our community, and how to keep the conversation continuing so we can all stay readily informed. Following the panel discussion, conference attendants discussed action steps we can utilize to be the most vigilant and informed servants we can be.
You can listen to the panel discussion below. Thank you to Jan Tiedemann, our Finance & Ministry Manager, for coordinating this event!
Community Panel:
Jeff Ferguson, Tallmadge City Schools Superintendent
Kelli Christopher, Tallmadge City Schools Library
Ronald Williams, Tallmadge Police Department
Rev. Brydon Glass, Span Ministries
Michael Passarelli, Tallmadge Fire Department
Sandra Day, Tallmadge Fire Department
Andrea Kidder – Tallmadge Community Services
Dr. Sue Meyer – Faithful Servants Care Center
Panel Discussion – Meeting the Needs of the Tallmadge Community (Part 1)
Panel Discussion – Meeting the Needs of the Tallmadge Community (Part 2)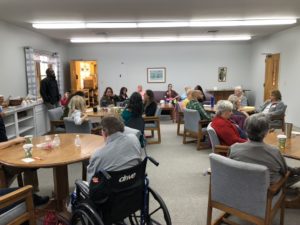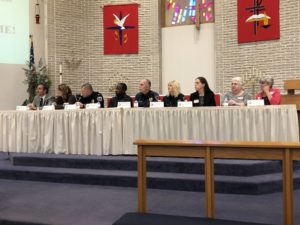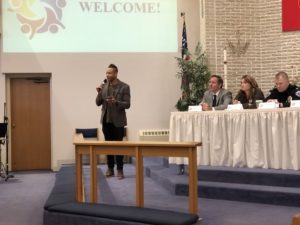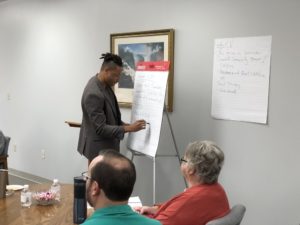 ---